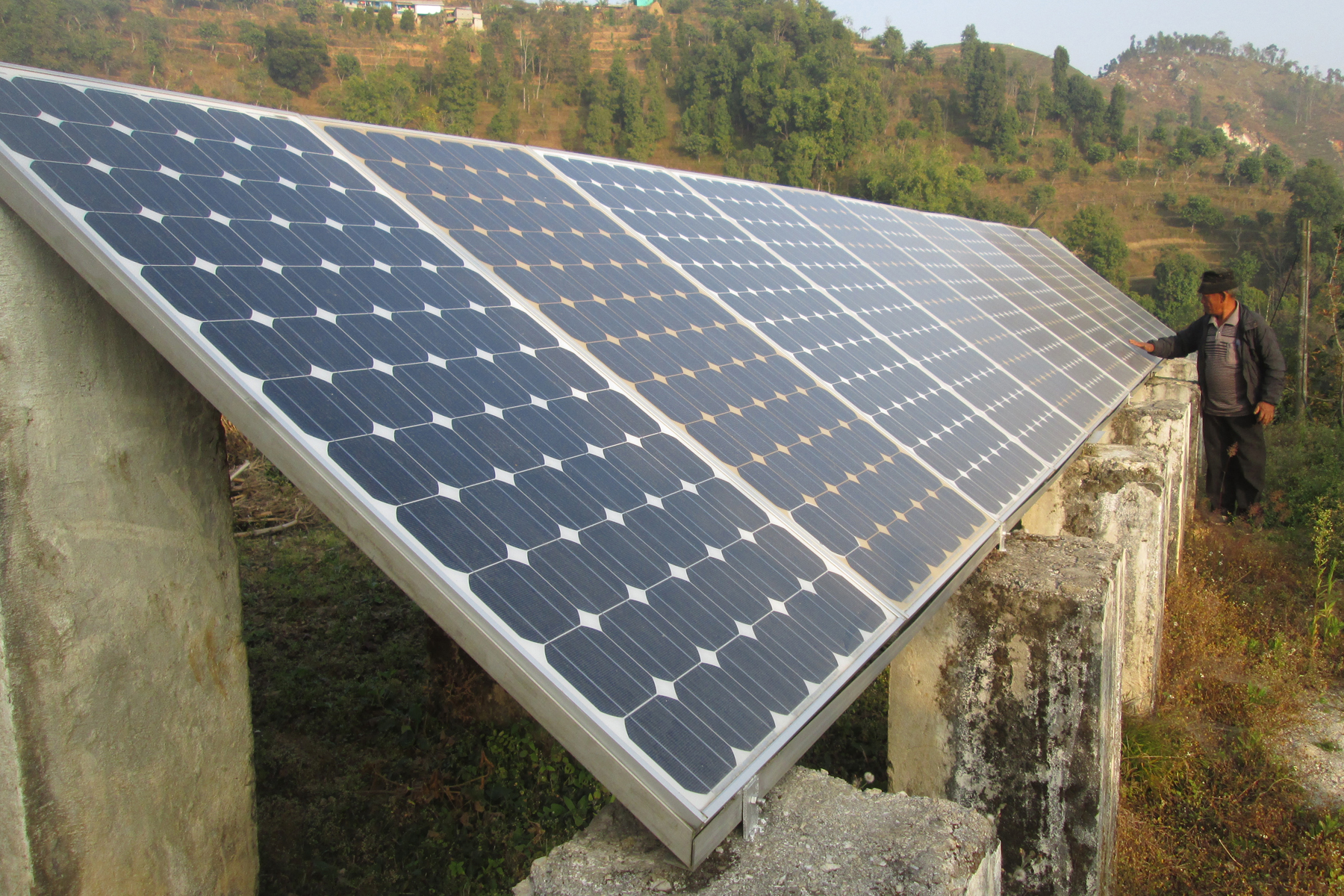 The KMC is all set to install as many as 1,085 solar-powered lamps under the public private partnership, shared KMC Public Private Partnership Chief Shiva Adhikari.
A tender in this connection has been called where more than 20 companies have applied so far, Adhikari added. The deadline for tender submission is June 26.
The street and roads in the Kathmandu Valley have been divided into three sections for the installation of such lamps on major streets, thoroughfare and roads.
In the first phase, 400 poles will be installed in the road section stretching from Kalanki-Maitighar-Keshar Mahal Chowk-Thamel-Chettrapati-Sohrakhutte –Balaju to New Bus Park, according to KMC.
Similarly, 300 poles will be installed along side Durbarmarg-Kathmandu Plaza- Krishna Pauroti-Gaushala road section in the second phase.
Likewise, 385 poles will be erected in the third phase which comprises road section from Old Baneshwar-Ratna Rajya School Area-Sankhamul Bridge-Tinkune-Koteshwar-Narefaant-Bhimsengola-Sinamangal.
Many of the solar street lamps installed by the Nepal Electricity Authority during the 18th SAARC Summit in November, 2014 are out of order due to lack of maintenance.