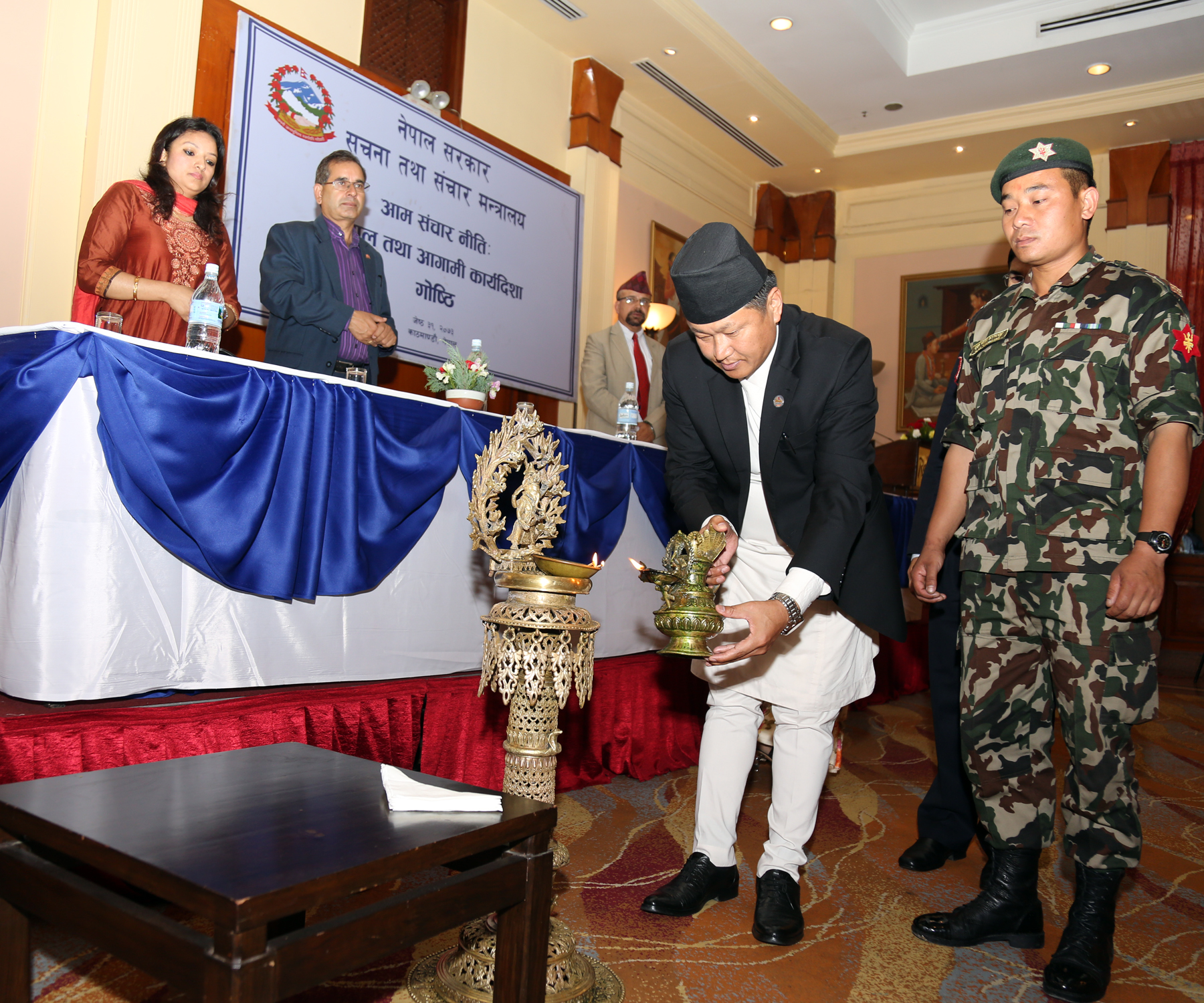 Inaugurating a day-long seminar organised by the Ministry here today, Minister Rai said that the agenda of the country should be economic agenda along with the implementation of the new constitution at a time.
He said, "There is no alternative to the government and all political parties in and out of the government to stand together and to head the country towards the path of economic prosperity along with implementation of the new constitution."
The Communications Minister expressed the belief that the communication policy to be prepared by the High-level Media Committee would make media houses more systematic and responsible.
He said, "The government has stared resolving problems of overall media sector including security and salary to journalism."
The High-level Media Suggestion Committee, formed on February 3, 2016 with an objective of formulation policy related to mass communication and media, had submitted a 21-point report to the Minister Rai on May 23.
The committee report has suggested adopting the information and communication system that could uplift the public lifestyle institutionalizing Federal Democratic Republic System in the country.
It further suggests promoting national unity after developing participatory and equity based information and communications system.
The report which comprises 100 points will be made public soon. The committee is holding discussions with experts to finalize it.
The Federation of Nepali Journalist vice-chair Anita Bindu said that the policy should strengthen economic and physical supports to the Media persons.
Similarly, an interaction would be held on the working papers presented by the high Level Media Advice Committee chair Kashiraj Dahal, media expert Dr Ram Krishna Timilsina and media person Tirtha Koirala today itself.