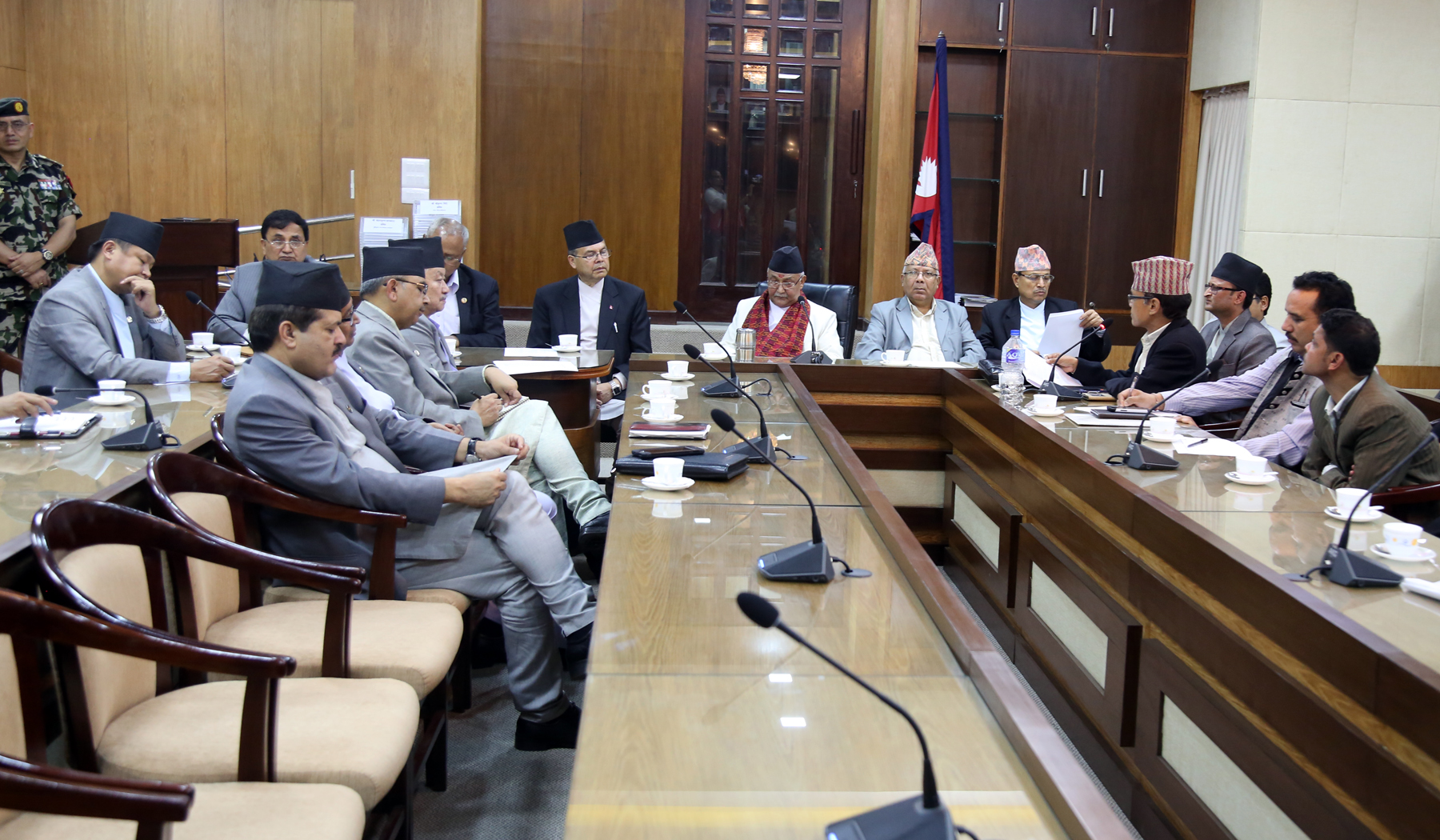 Kathmandu, June 23: Prime Minister KP Sharma Oli has appealed to all to work to implement the constitution through a democratic process, the same way that it was promulgated. "The constitution has everything in it, and if implemented it will address all grievances", he said.
Holding talks at his office in Singha Durbar today in response to the five-point demand submitted to the government by the 33-party national front, Prime Minister Oli stressed that the present government had laid priority on fulfilling the remaining task for smooth implementation of the constitution, according to the PM's press advisor Pramod Dahal.
The Prime Minister also said that the government was working to address the demands of dissenting sides through talks and dialogue, so as to ensure the ownership and belongingness of all over the constitution.
Talks between the senior leadership of the ruling parties and the 33-party front was held for around an hour over the demands including among others to hold general elections within the timeline set in the constitution, and formation of a national unity government for the same. The Alliance that boycotted the second CA elections has also called for legal recognition to them as one unit with a single election symbol in the next elections.
Talking to reporters following the talks, Secretary of Nepal Samata Party Bikram Kunwar said the government was positive to fulfilling their demands and was confident that it would be addressed.
Prime Minister Oli, DPMs Bijaya Kumar Gachchadar and Bhim Rawal, Home Minister Shakti Bahadur Basnet and Law Minister Agni Kharel represented the government side in the talks. Also present were former Prime Minister Madhav Kumar Nepal and CPN-UML Secretary Iswar Pokharel.